Opening 6th intervention: She directs by Johanna Tinzl
1st time slot: 15:00 - 16:30
2nd time slot: 16:30 - 18:00
Pre-registration required at peter.fritzenwallner@gmail.com. A maximum of 10 people can register for each timeslot. Each visitor will be assigned a place around the car/sculpture, the contact details will be collected on site.
Quellenstraße 11, 1100 Vienna
Reachability: Trams 6 and11, Schrankenberggasse
3. to 7. November the gallery is driving through the 10. district and is parking from 4 to 6 pm on the corner Wielandgasse Reumannplatz.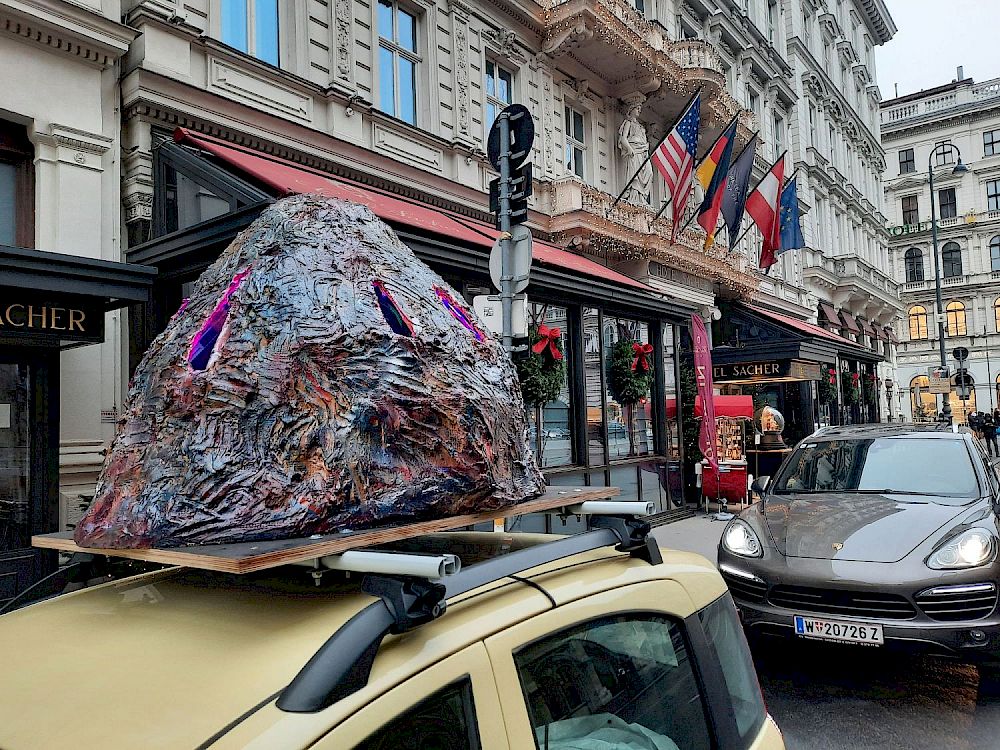 Go to Project
Back
Temporary
Opening #6: She directs
Daihatsu-Rooftop-Gallery
Peter Fritzenwallner
Saturday, October 24, 2020 / at 03:00 PM